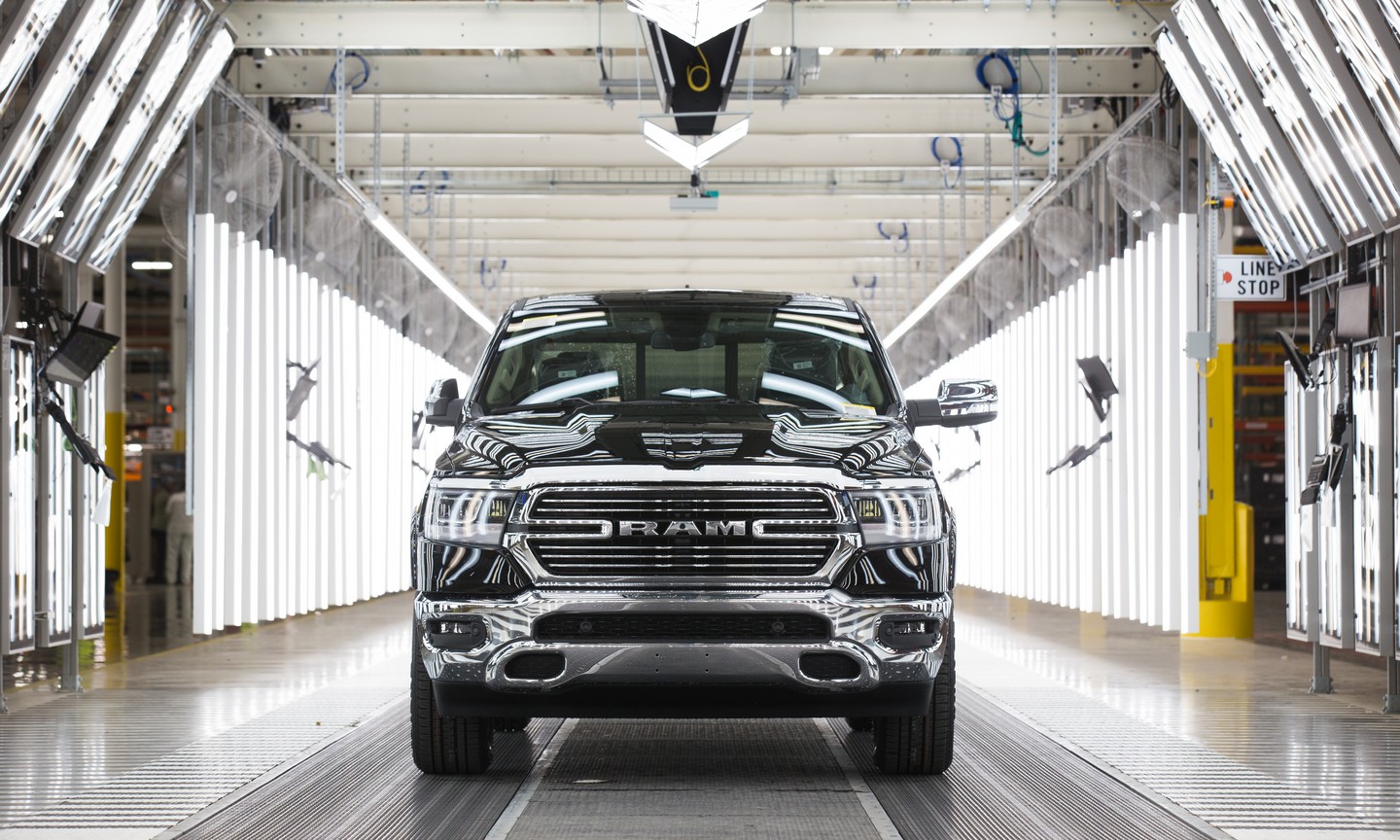 Who says you can't have both quantity and quality? Fiat Chrysler Automobiles (FCA) has mastered both with dozens of manufacturing plants across the nation, producing thousands of the highest quality automobiles in the world every single day. Not only that, but the production of Chrysler, Dodge, Jeep, and RAM vehicles employs tens of thousands of Americans, contributing billions of dollars to local economies throughout the United States. [Client] is proud to be a part of the FCA family, where keeping manufacturing jobs in the United States is an important business goal. These American automCheck out some of the numbers of just the top five largest plants in the FCA family:
5. Kokomo Transmission Plant – Kokomo, Indiana
Year Opened: 1956
Facility Size: 3.1 million square feet on 110 acres
Total Employees: 4,031
Products: Machining of engine block castings and transmission components
Awards: World Class Manufacturing (WCM) Bronze Status, focusing on eliminating waste, increasing productivity, and improving quality and safety
4. Jefferson North Assembly Plant – Detroit, Michigan
Year Opened: 1992
Facility Size: 3.0 million square feet on 283 acres
Total Employees: 5,096
Products: Jeep® Grand Cherokee, Jeep Grand Cherokee SRT, and Dodge Durango
Awards: WCM Bronze Status
3. Belvidere Assembly Plant – Belvidere, Illinois
Year Opened: 1965
Facility Size: 5.0 million square feet on 280 acres
Total Employees: 5,464
Products: Jeep Cherokee
Awards: WCM Bronze Status and LEED (Leadership in Energy and Environmental Design) Gold Green Building System certification
2. Toledo Assembly Complex – Toledo, Ohio
Year Opened: 1942
Facility Size: 3.64 million square feet on 312 acres
Total Employees: 5,696
Products: Jeep Wrangler and Gladiator
Awards: WCM Silver Status
1. Sterling Heights Assembly Plant – Sterling Heights, Michigan
Year Opened: 1954
Facility Size: 5.0 million square feet on 286 acres
Total Employees: 7,841
Products: RAM 1500 Quad Cab and Crew Cab
Awards: LEED Gold Green Building System
…and that's just the top five! FCA operates a total of 36 manufacturing facilities: 22 in the United States, six in Canada, seven in Mexico, and one in Venezuela.
The dedication and precision that go into the design and manufacturing of Chrysler, Dodge, Jeep, and RAM models ensures that you'll get a vehicle that is as beautiful as it is reliable. To see the refined results of the highly trained engineers and designers at Fiat Chrysler Automobiles, visit the 3 Birds Linking showroom. For more information or to schedule a test drive of one of these automotive masterpieces, contact us today.
Image and Video Credit: Fiat Chrysler Automobiles