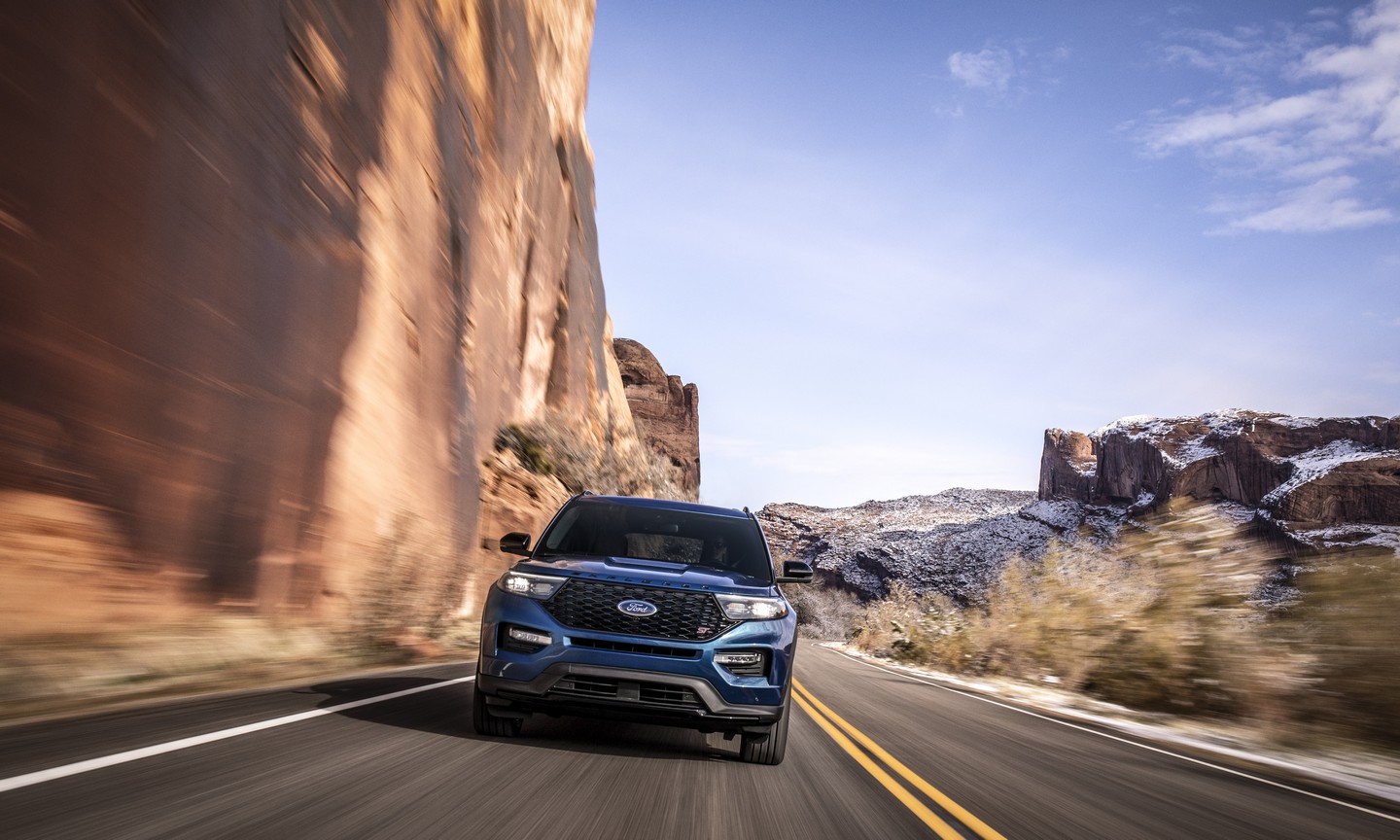 With more focus on safety technology than ever before, it's easy to feel overwhelmed by the wealth of features designed to keep you safe while you're on the road. Ford is putting safety first with all the best features to keep you alert, aware, and on the right path. Not only does this automaker's suite of driver assistance systems look out for you, passive safety features are hard at work ensuring your vehicle maintains impeccable brake and traction performance. Check out some of the most impressive ways Ford is protecting you and your passengers on the road.
Active Safety Features
For 2019, the available Ford Co-Pilot360™ Technology improves upon previous generations, including safety features designed to prevent avoidable accidents, as well as react to the unavoidable ones. Thanks to industry-leading autonomous driving technology, radar, and cameras, it's never been safer to drive a new Ford.
Lane-Keeping System – By monitoring the markings, curbs, and road edges using the forward-facing camera, this feature can notify you when you deviate from your lane.
BLIS® Blind Spot Information System – Using radar sensors mounted on the rear of the vehicle, the BLIS system can detect cars in your blind spot. When a vehicle is detected there by the system, it will notify the driver.
Pre-Collision Assist with Automatic Emergency Braking – If the forward facing radar and camera detect an obstacle, vehicle, or pedestrian in the vehicle's path, this feature will autonomously apply the brakes to prevent a collision (see video below).
Adaptive Cruise Control with Stop & Go and Lane Centering – Cruise into the 21st Century. This feature uses frontal radar and cameras to detect the traffic ahead and maintain distance as well as speed. In heavy congestion, the vehicle can automatically stop and move forward with creeping traffic, as well as keep the vehicle in its lane with gentle steering nudges.
Evasive Steering Assist – This feature can detect when an evasive maneuver is needed to avoid a collision and provide steering support to help the driver steer clear of a collision.
Trail Control™ – Ford models equipped with this feature can take cruise control off-road. The driver sets the speed, and the vehicle will control the acceleration and braking on off-road terrain while the driver can simply focus on steering.
Passive Safety Features
In addition to the driver assistance features available on many models, passive safety features are quietly working behind the scenes and keeping you and your passengers safe. Robust frames and seatbelts that work in concert with other advanced safety technology are just the beginning. Ford has also added systems that enhance braking and handling performance for safety. These features inspire driving confidence that can help you tackle a variety of road conditions.
AdvanceTrac® – In instances of strong oversteer or understeer while cornering, your Ford vehicle automatically works to regain and maintain predictability.
Intelligent AWD and 4WD with Terrain Management System™ – This system keeps your drive wheels planted in the event of excessive throttle input on surfaces like ice, mud, and wet roads (pictured below).
Anti-Lock Braking System (ABS) – ABS keeps your wheels from locking up when brakes are applied heavily, making sure your vehicle comes to a stop when you need it to.
SOS Post-Crash Alert System™ – In the event of an accident, this feature can automatically notify emergency services to bring roadside assistance.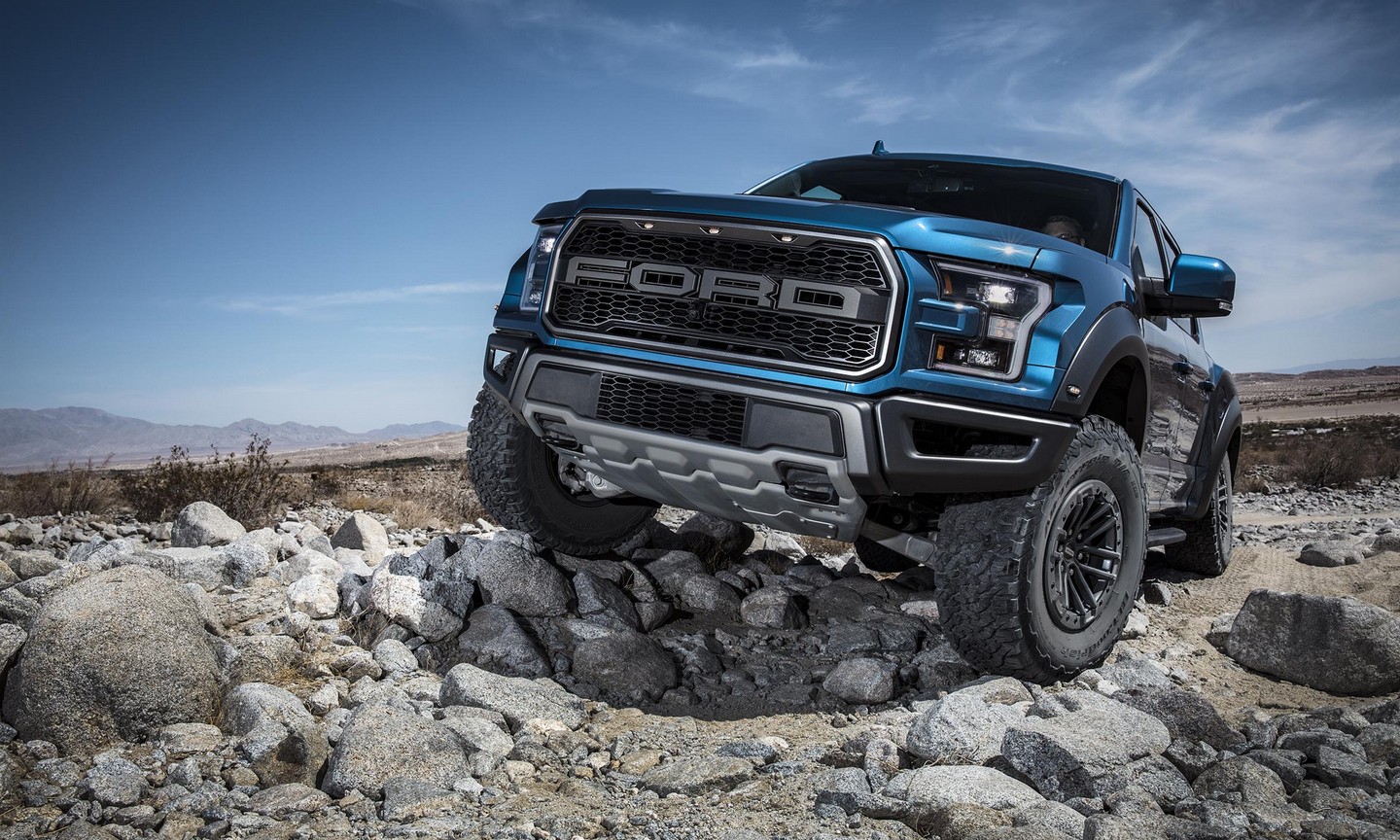 Prevention and Protection
Ford has always been dedicated to protecting its customers, and thanks to some amazing advancements in safety technology, your modern model isn't just built for performance and reliability. It's also built to protect you, your family, other motorists, and pedestrians in revolutionary ways. For more information about the automaker's innovations in safety technology or to see these features in action for yourself, contact the team at 3 Birds Linking today or visit our showroom at 505-B West Franklin Street, Chapel Hill, NC 27516.
Image and Video Credit: Ford